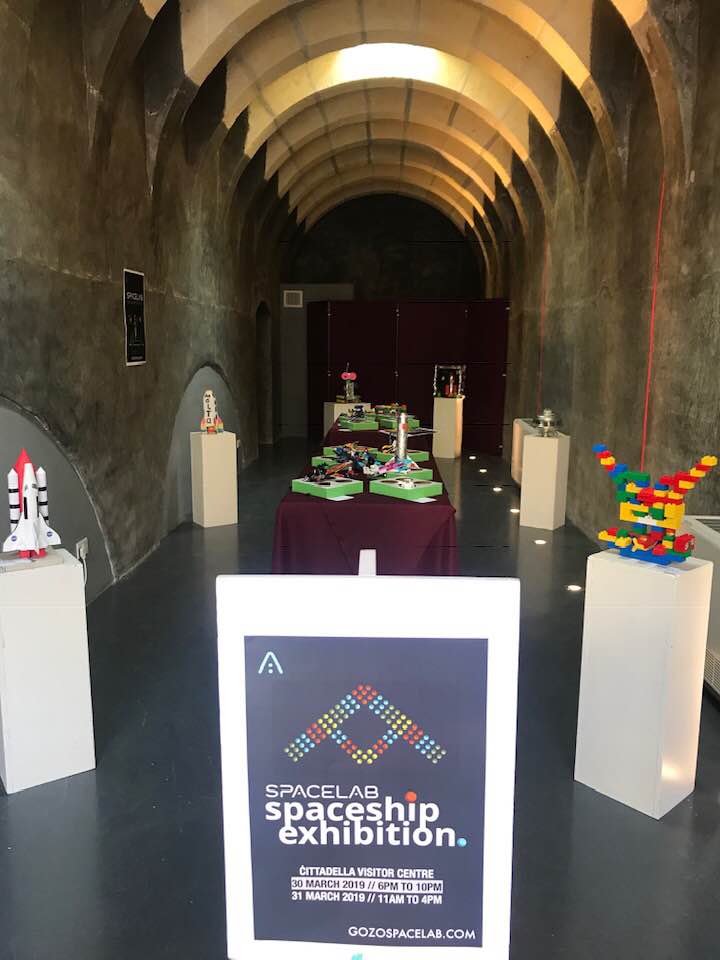 Our judges had a tough job deciding on the #winners of our first Build-a-Spaceship Contest, here on the island of Gozo. All the entries were of a really high standard and in our eyes every one of the children is a winner. We thank them (and their parents/teachers!) for all the time, collaborate efforts, support and engineering that went into each and every spacecraft and robot. The points were awarded for First Impression, Design, Use of Materials and Creativity. Thank you to all of our judges including 3 adults and one peer for a fair perspective on every entry.
As in all contests there must be winners and Spacelab is delighted to announce the decision of the winners in each of the 3 categories plus a special award for Creativity.
We announced the results to an excited group of children, parents and others last night at the Cittadella Visitor Centre, which is serving as Spacelab's first pop-up exhibition space.
Here are your winners:
5 to 10 Category #LEGO
Winner: GALAX by David Attard
Second Place: H.A.H. Star Rainbow by Isla Bremner
11 to 16 Category #LEGO
Winner: Galactic Wolf by Travis H. Jarrett
Second Place: Search & Destroy Racer by Glenn Attard
#UPCYCLED Category:
Winner: Zeto by Mireille Cini
Second Place: Sam the Lunar Rover by Kayley Cini
Special Prize for #CREATIVITY:
Space Magic by Miriana Falzon
We thank Esplora Science & Interactive Centre for providing 3 Family Tickets for the Winners.
WELL DONE EVERYONE!
We look forward to next year's edition.