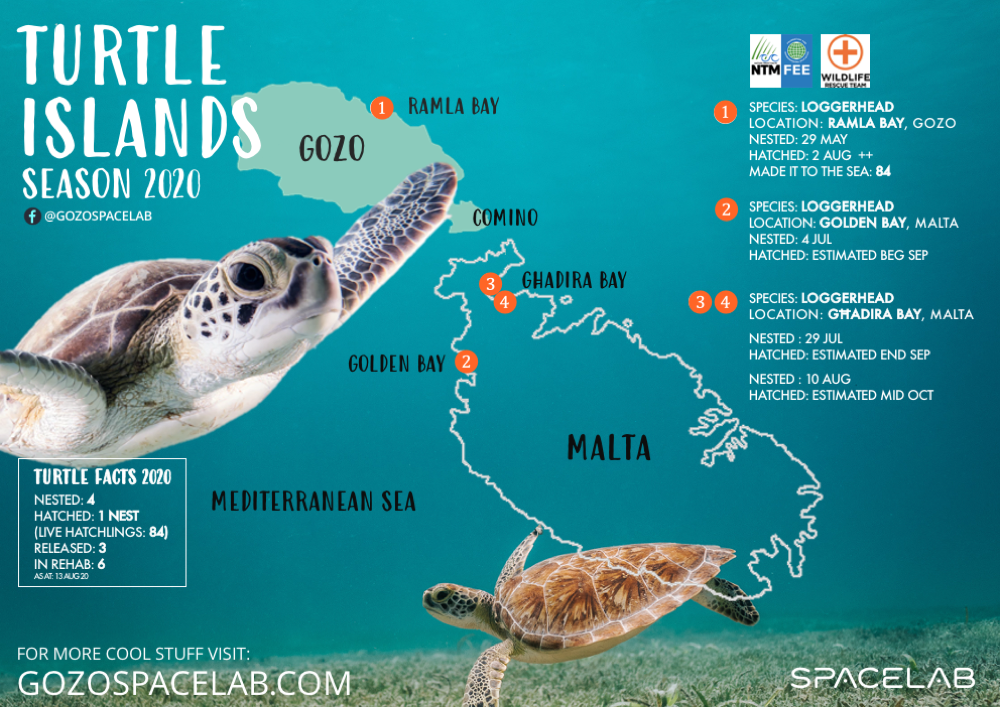 A Bumper Turtle Season in Malta and Gozo
Isn't it amazing? We have four known Caretta Caretta nests laid in the warm sands of our islands this season! Use our Turtle Islands Map to keep track of our loggerhead turtle action, thanks to the amazing work of @NatureTrustMalta.
Get involved by volunteering to watch the #goldenbay and #ghadira nests by writing to turtles.naturetrust@gmail.com. Should you spot a wild creature in distress on land or sea, call the Wildlife Rescue Team on 9999 9505 (Maltese Islands and Waters).
Watch this space for the launch of Spacelab #innerspace or subscribe on our homepage.
Spacelab. Feeding the space between your ears.
#innerspace #outerspace #ocean #turtle #hatchlings #gozo #malta #ramlaturtles #turtleislands #turtleislandsmap #conservation #kids #imagination #runwild #gooutside #thinkbeyond