Our boys were getting into a bit of a flat spin about Easter… "What about the egg hunt with our friends??? Aw, we cannot miss that too!"
So we had a think and came up with "Spacetastic!" a virtual egg hunt + quiz that everyone can play from the comfort and safety of their own homes. We have hidden TEN GALACTIC EGGS all over the Spacelab website! Can you find them all? Follow the hunt with our Quizzz, see how many Space Facts you learnt along the way! Everything you need to play is right here including a Checklist + Quiz Sheet. Scroll down to find them.  Ready, Set, Go!
How to Play Spacetastic!
Load up gozospacelab.com in another window or print your checklist.
Call up family and friends on Zoom, Skype, Whatsapp, Messenger. You name it!
Start the hunt by exploring our website. The first to spot a Galactic Egg on a page shouts "Spacetastic!" and everyone stops searching.
Try to guess the name of the Planet or Celestial Object. Hint: Hover over the Egg to reveal its true colours.
The finder then clicks and reads the Space Fact (perhaps Mummy or Daddy can help if you're little). You will need this info for the Quizzz so listen up!
Use the GALACTIC CHECKLIST to keep the score.
Resume the Hunt. As you search take time to read about comets, asteroids, moonwatching and, of course, our Build-a-Spaceship Contest, currently in full swing!
Have you found all 10 Eggs + the tiebreaker BONUS Egg? Fantastic.
Then it's QUIZZZ TIME. Use our Quizzz below or make your own.
Play this as many times as you like with as many friends as you like, wherever they are.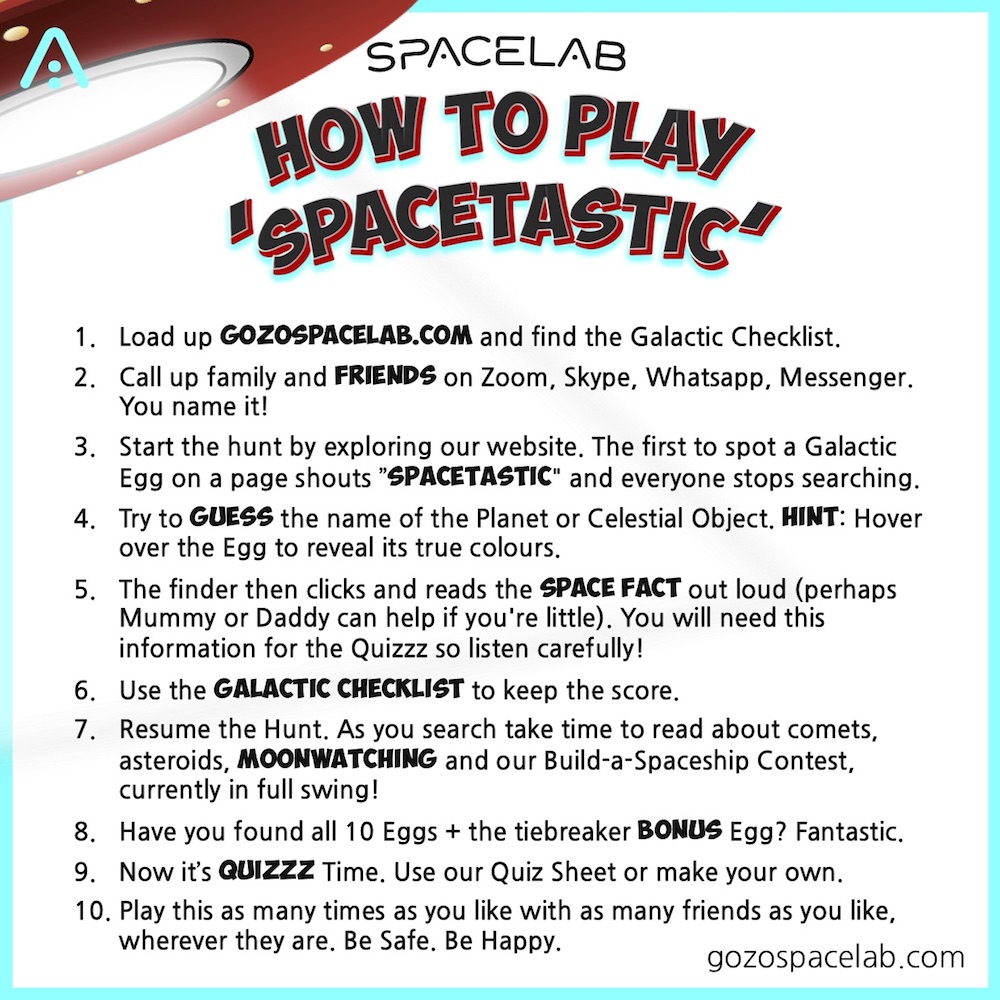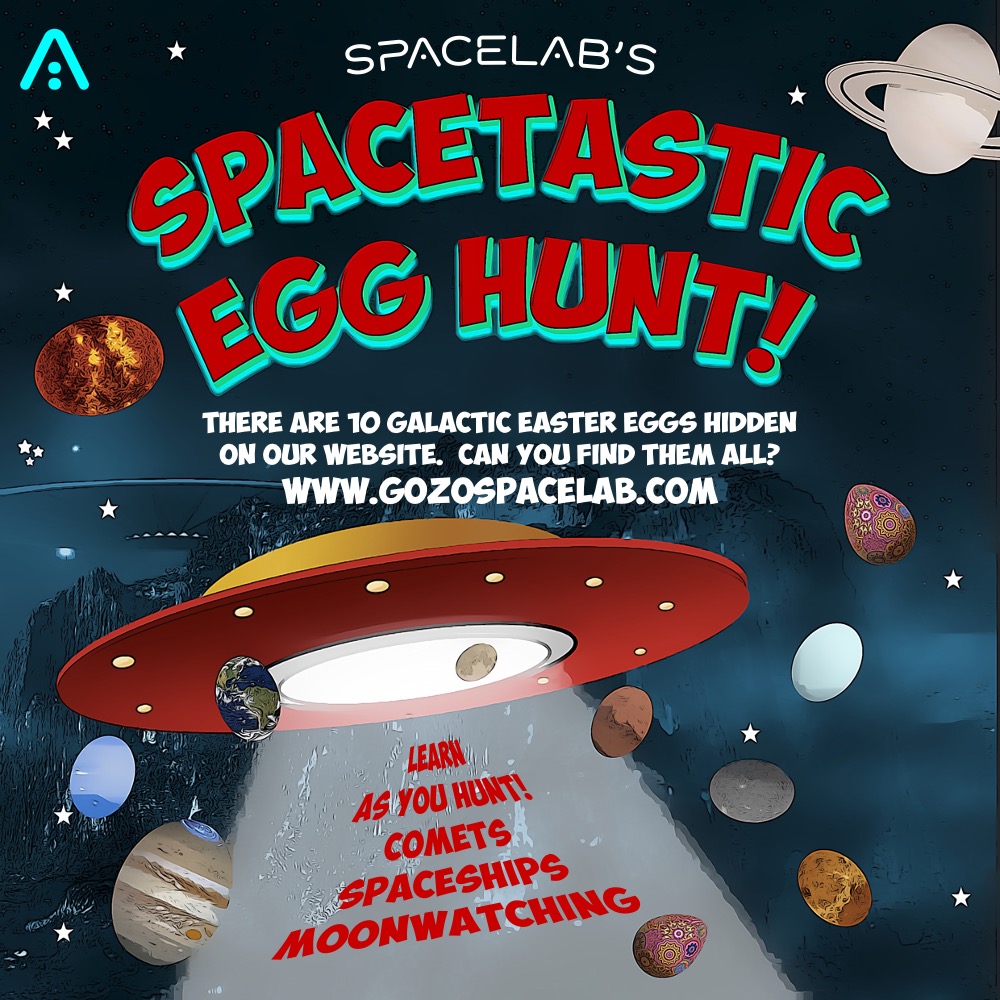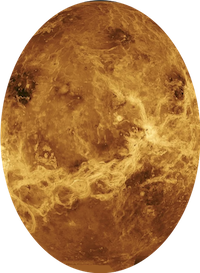 YOU FOUND ME. WHAT AM I? CLICK TO FIND OUT ♥
I am Venus. the second planet from the Sun, neighbour to Earth and nearly as large. I was the first planet to be explored by human probes when Mariner 2 approached me in 1962. A second probe, Venera 7 landed on my surface in 1970. and transmitted 20 minutes of surface data to Earth. This was enough data for Scientists to establish that humans would not survive on my surface unaided. Those were the very first days of interplanetary exploration by humans.
I am the second brightest celestial object in the night sky after the Moon. and together with Mercury we are the only planets in the Solar System not to have any moons.
Remember to hover over the egg to reveal the true colours of Venus and tick the box on your Galactic Checklist.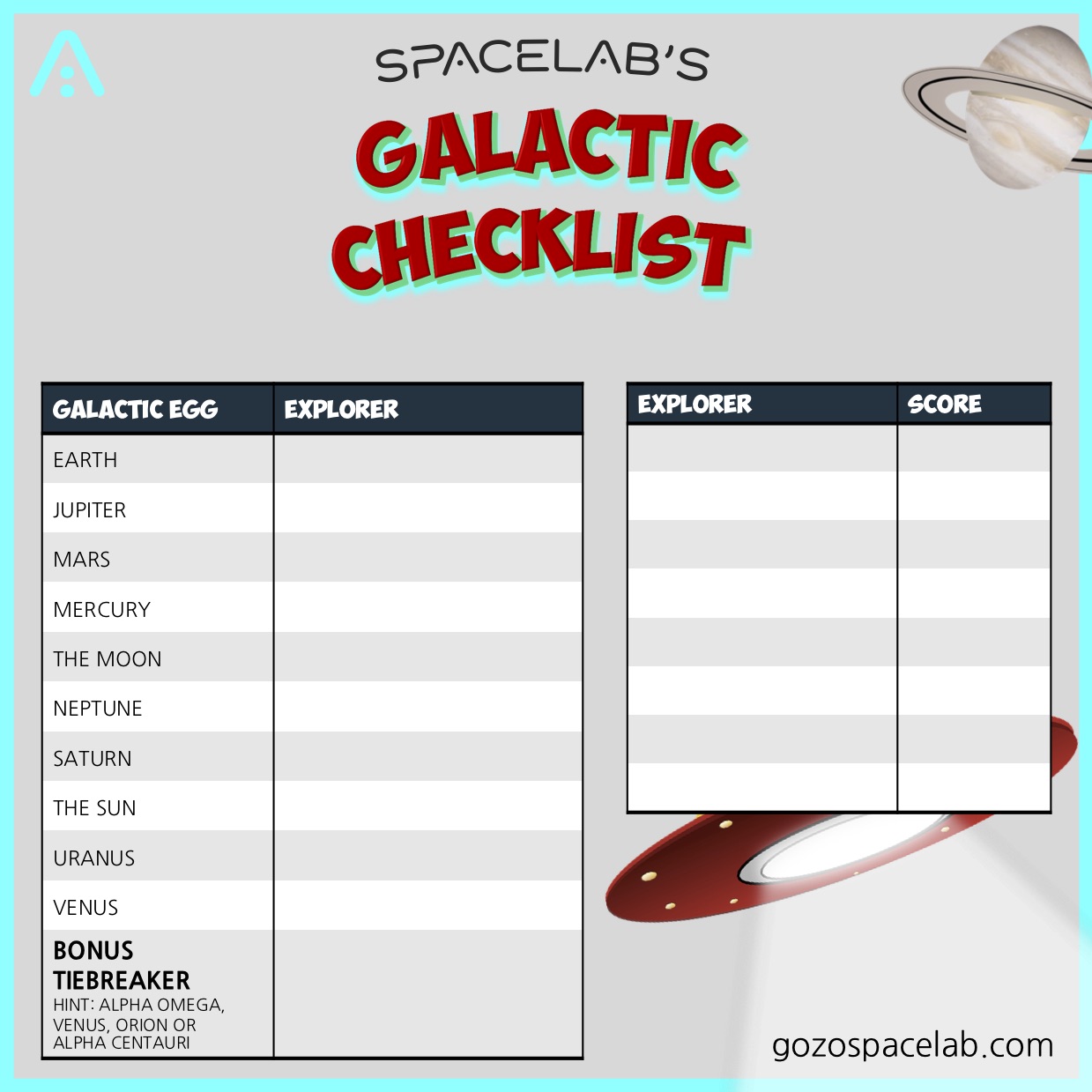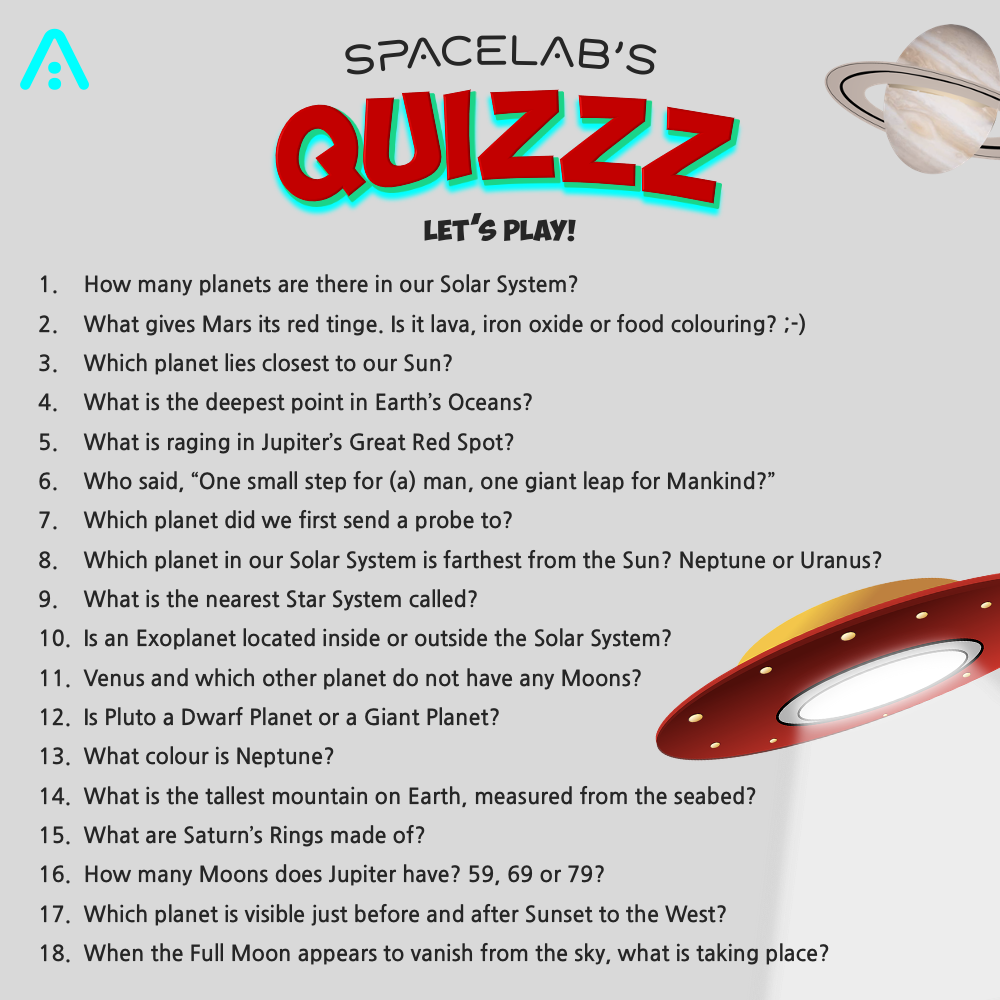 GO TO BUILD-A-SPACESHIP
WELL DONE SPACE EXPLORER! YOU FOUND THEM ALL! NOW BUILD-A-SPACESHIP TO TAKE YOU THERE AND ENTER OUR COMPETITION.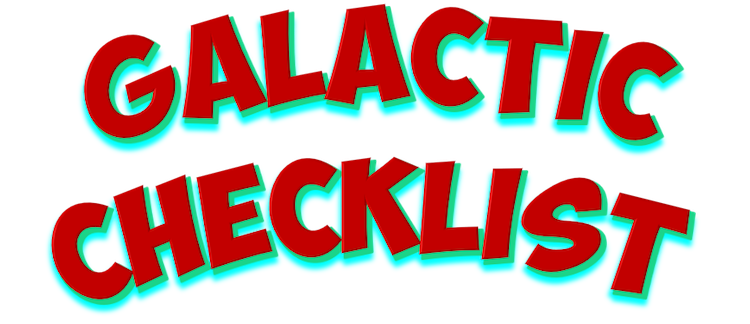 Use the 𝗚𝗔𝗟𝗔𝗖𝗧𝗜𝗖 𝗖𝗛𝗘𝗖𝗞𝗟𝗜𝗦𝗧 to know you've got them all and click "We did it!" to let us know you've completed the 𝗦𝗣𝗔𝗖𝗘𝗧𝗔𝗦𝗧𝗜𝗖 𝗘𝗚𝗚 𝗛𝗨𝗡𝗧! 
Remember to open another window for the hunt so you can always have the Checklist open. And be on the lookout for the Bonus Egg!