We are one earth, one planet, one human people. All interconnected. By air, by earth, by water, by species. By love. Everything we do, does have an effect.
This Earth Hour, let us truly connect.
Join us at www.facebook.com/earthhourlive to share your thoughts, photos and videos of your Earth Hour lights out in your homes. Saturday 28 March 2020 at 20:20 hours. #staysafe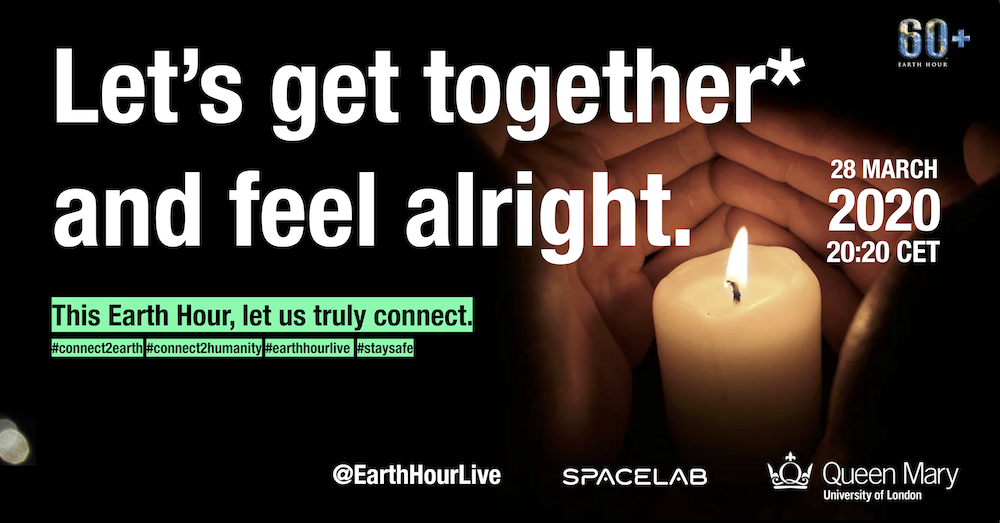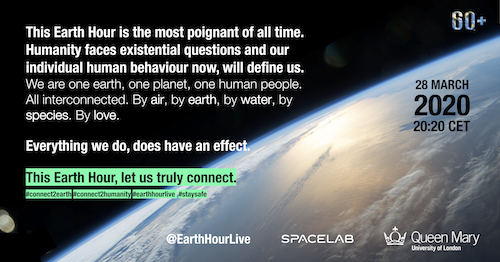 This Earth Hour is the most poignant of all. Humanity faces existential questions and our individual human behaviour now, will define us.
Born from Earth Hour Gozo. Spacelab in partnership with Queen Mary University of London, Malta Campus presents Earth Hour Live 2020. Everyone is invited to meet here virtually on 28th March at 2020 hours to share your own personal lights switch-off in your homes. Share your own live videos and photos in the live stream comments and be part of this virtual gathering. Join us at www.facebook.com/earthhourlive
Let us see the darkness and #connect2earth and #connect2humanity.
I'm in! What do I do?
Getting involved in Earth Hour Live is easy, simply tune into @EarthHourLive livestream at 18:45 CET. Please say Hello, introduce yourself and say where you and your family are from. Watch and immerse yourself in the movie "HOME". Then, at 20:20 on the live-stream feed post a photo of you guys lighting a candle or torch at home. At 20:30 we will all blow out all the candles out and turn off all our lights for Earth Hour. If you can, look outside and hopefully experience the darkness. To set the mood for our collective Earth Hour of meditation, we will be streaming the iconic #cosmicsounds soundtrack which was specially created by composer Peter Jerman for Spacelab's Gozo Earth Hour 2019. It's a stunning piece that includes sampling deep space sounds from NASA's space sounds library.
Where do I go?
Nowhere! Stay Home, Stay Safe! Be part of the COVID19 solution. Join at @EarthHourLive. Tell your friends. Enjoy, the dark, photos, videos and virtual togetherness for Earth Hour 2020.
Earth Hour Live Programme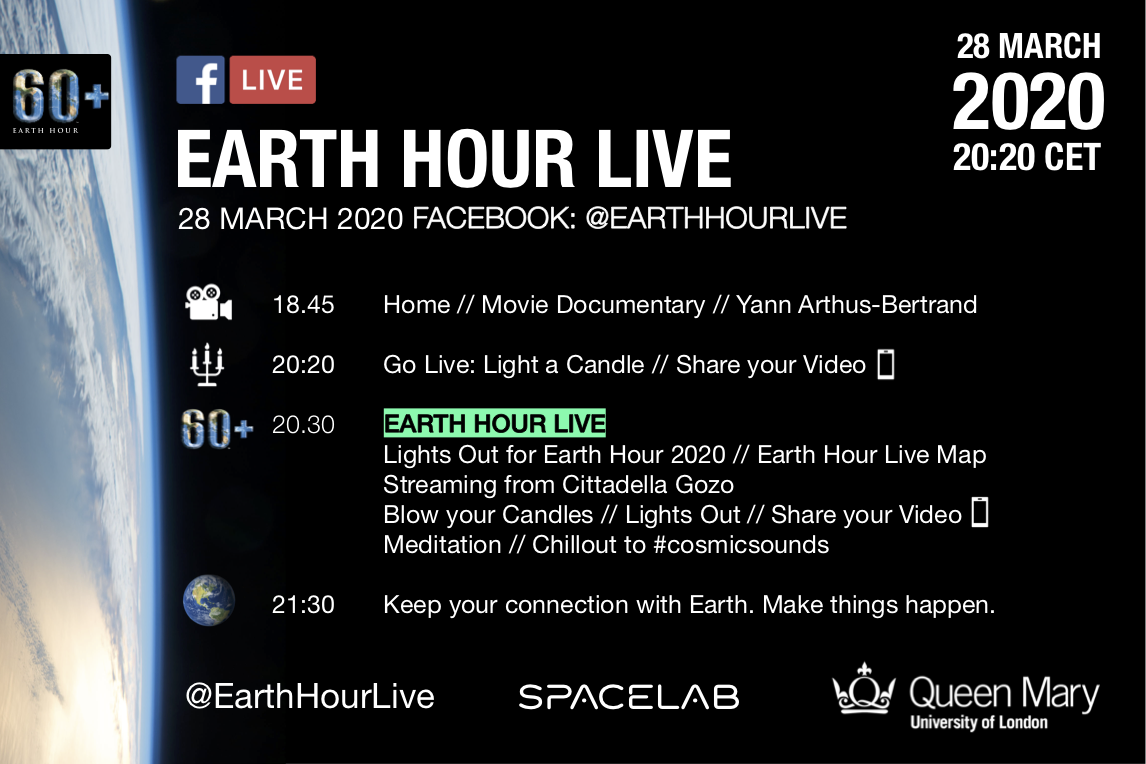 #staysafe
The format of the Gozo Earth Hour event at the Queen Mary University of London, Malta Campus has changed as the Campus is currently closed in accordance with national health guidelines on the island. Join us online at facebook.com/earthhourlive to share the darkness and see the light.
Please #staysafe.
The Earth Hour Team at Spacelab x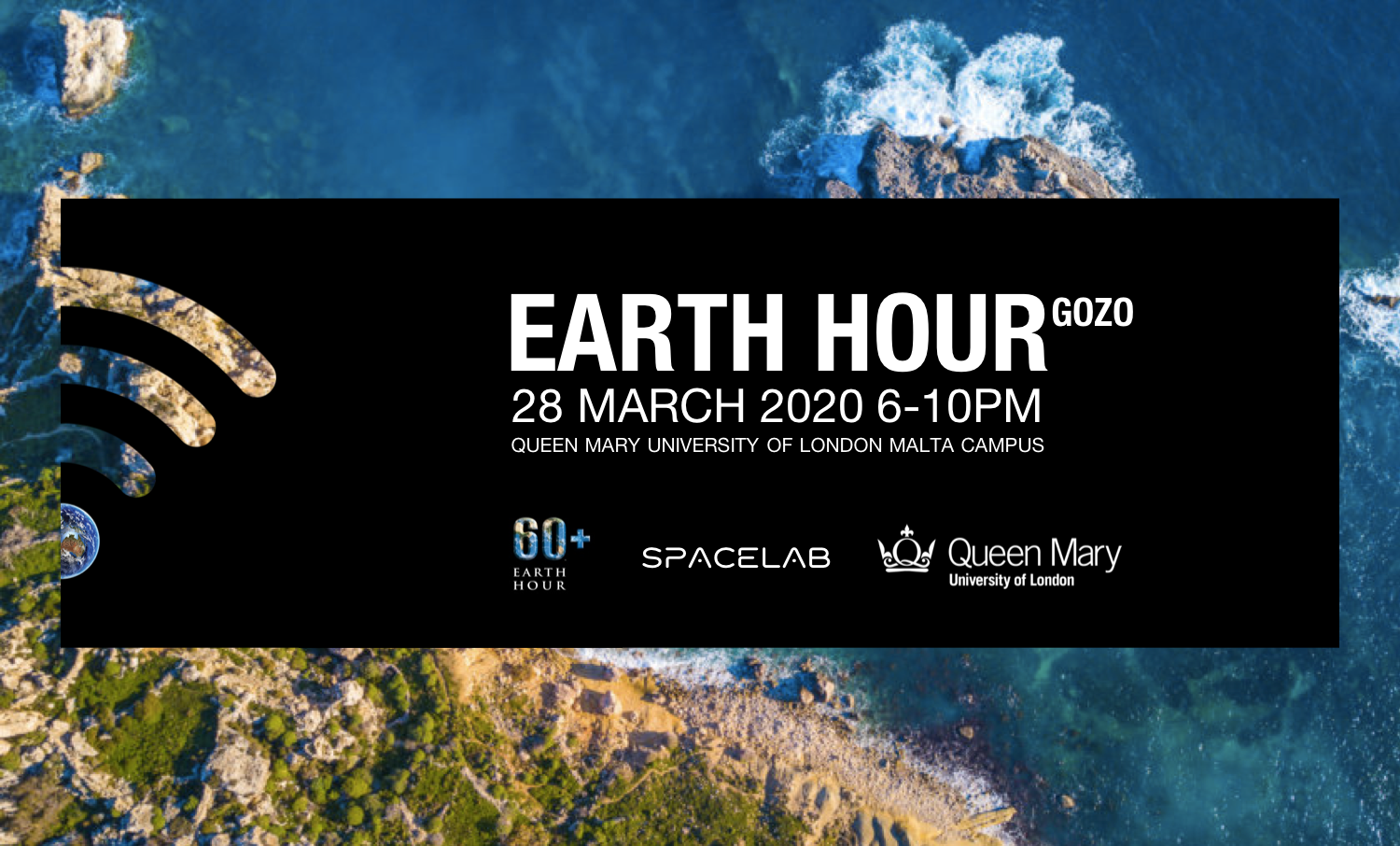 Earth Hour Gozo at the Queen Mary 
Join us on the spectacular rooftop terrace of the brand-new Queen Mary University of London, Malta Campus (Victoria, Gozo) giving you 360-degree views of the island as we chill out, share the darkness and open our eyes to the call of Mother Earth.
Presented in collaboration with the Queen Mary University of London, the earth celebration will include a movie screening, stargazing (telescopes and naked eye), kids storytelling, green activities and #cosmicsounds.
Stay updated at: https://www.facebook.com/events/276003366674609/